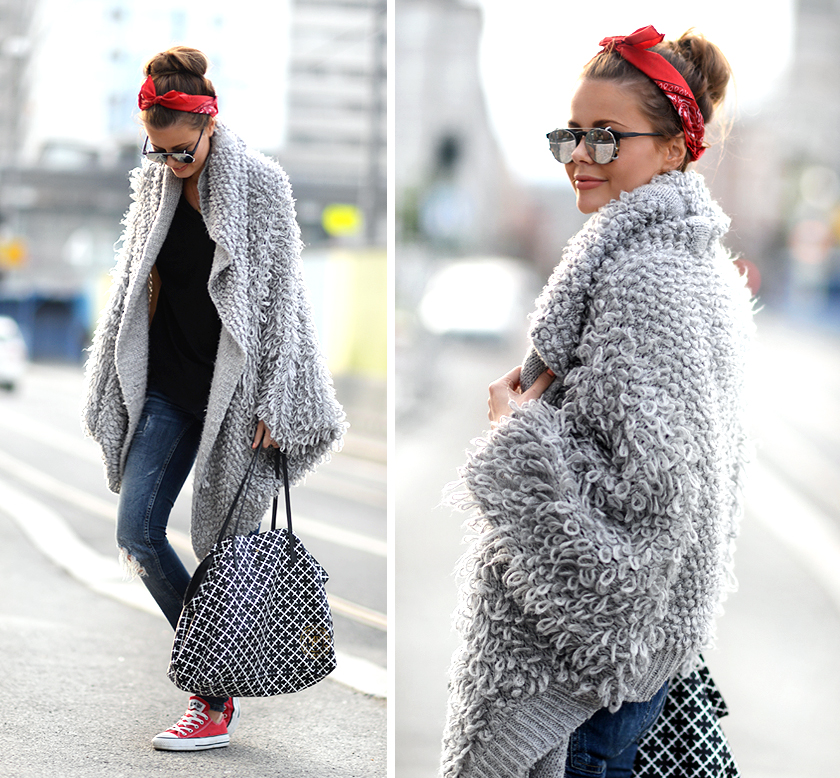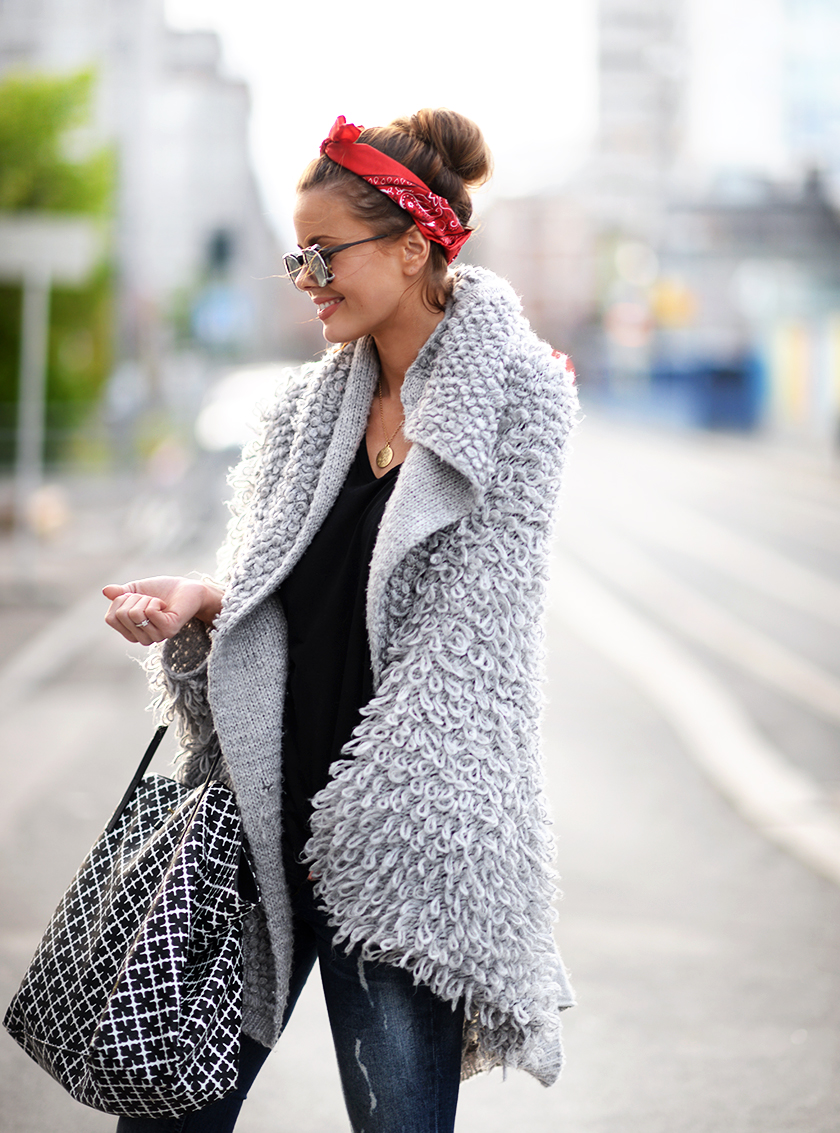 Cardigan: NVRNKD
T-shirt: Helmut Lang
Jeans: Gina Tricot
Bag: By Malene Birger
Shoes: Converse
Sunglasses: KYME
Haha, jeg må le av denne lille shooten! Det er kanskje ikke den beste ideen å prøve å knipse antrekksbilder etter 2-3 flasker vin 😀 Så dette var basically de eneste bildene tåler å se dagens lys! Flere har spurt om cardiganen, og den ble utsolgt på NVRNKD for lenge siden dessverre. Det lille som er igjen av lageret vårt kan du sjekke ut her – til superbillige priser! Nå er planen å støvsuge hele huset, legge meg i badekaret og senere bestille pizza og se et par filmer. Klem!
// Haha, I have to laugh at this little shoot! It might not be the best idea to try to snap outfit pictures after 2-3 bottles of wine. 😀 Several people have asked about the cardigan, and it sold out a long time ago unfortunately. Now my plan is to vacuum the house, take a bath and later order a pizza and watch a few movies!