Reklame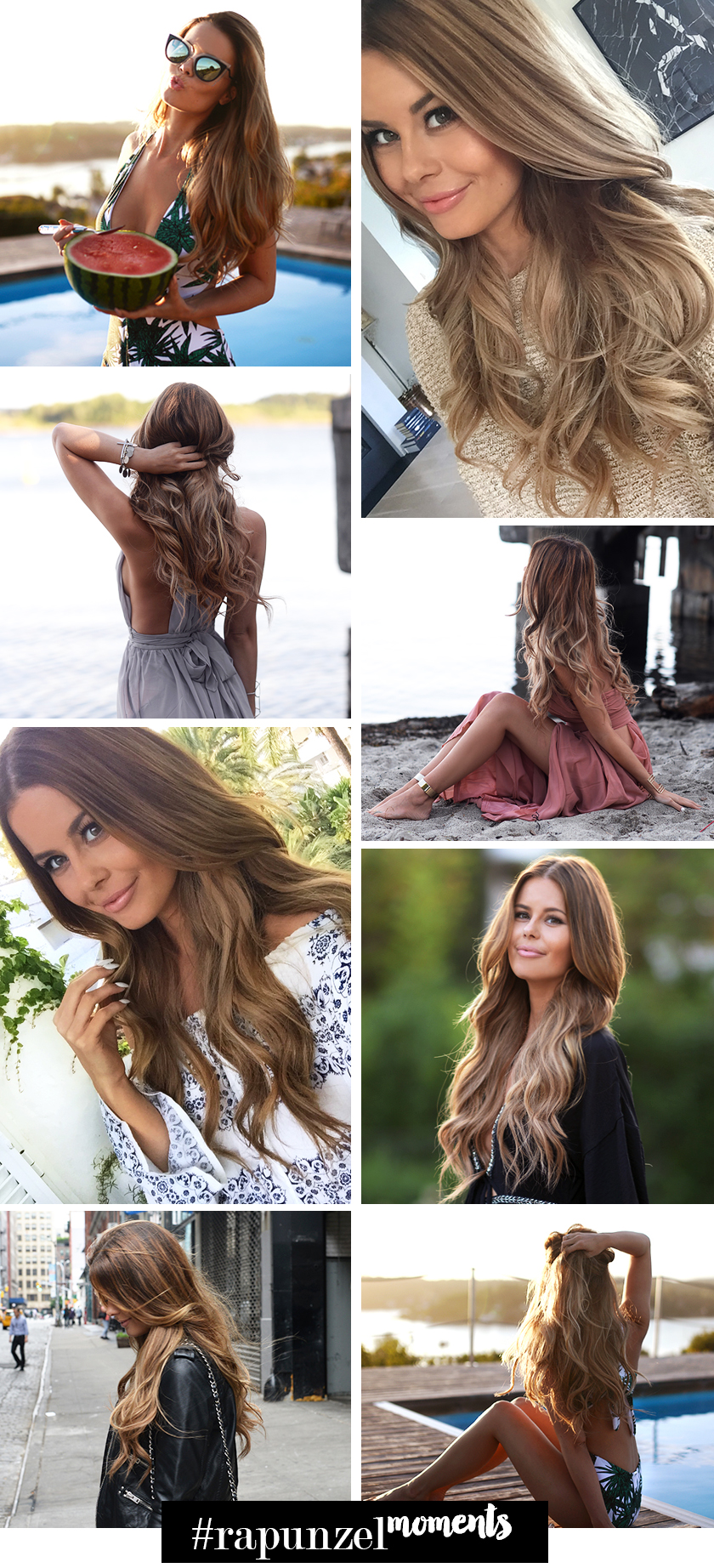 Her er noen bilder fra den siste tiden hvor jeg har satt i extensions fra Rapunzel of Sweden. Du kan lese et mer utfyllende innlegg om hvordan det fungerer her! På ca halvparten av disse bildene har jeg satt inn 50/50 av «European straight» med fargene #18 og #10, og på resten har jeg kun brukt farge #18 (etter mitt siste frisørbesøk ble jeg en del lysere). Det er ikke alltid jeg føler for å sette inn løshår til hverdags, men jeg føler meg som oftest finere når jeg får litt ekstra lengde og tykkelse. Det er et supert alternativ til å sette på extensions «permanent», mye rimeligere og håret holder seg bedre over lang tid. Jeg pleier å vaske det etter behov og det gjør jeg enkelt i vasken (anbefaler å ta hårkur fra tid til annen) og så henger jeg opp håret med klesklyper frem til det har tørket. Haha, et morsomt syn

Rapunzel of Sweden har internasjonal shipping og sender tollfritt til Norge og du kan finne et clip-on sett i din fargenyanse her! Et perfekt tilbehør til spesielle anledninger eller hver dag om du vil, ettersom det går veldig fort å sette det inn og ta det ut.
// Here are some recent pictures where I've been wearing extensions from Rapunzel of Sweden. You can read a more detailed post on how it works here! In about half of these pics I have put in 50/50 of «European straight» with color #18 and #10, and on the rest I have only used color #18. It's not always I feel the need for extra hair, but I usually feel at my best when I do, since I get that extra length and fullness. It is a nice alternative to «permanent» extensions, much less expensive and the hair looks amazing. I easily wash it in the sink when I've been using a lot of styling products etc, and I recommend using a conditioner treatment from time to time. Then I hang it up with clothespins until the hair has dried. Haha, a funny sight

Rapunzel of Sweden have international shipping and you can find a clip-on set in your shade here! A perfect accessory for special occasions, or every day if you want, because it's so easy and fast to insert and remove.